Senior Project Manager
We assume that you share our basic values; enthusiasm, responsibility and personal commitment. In Boliden, all employees are actively involved in achieving a safe and good work environment and Health & safety issues are top priority. Boliden Mines staff function has approximately 300 employees and includes, among other departments: HR & Sustainability, Finance, Technology, Business Development and Exploration.
Work duties
Boliden extracts minerals and produces high quality metals in a cost-effective manner. Boliden successfully operates mines in 3 countries in 6 different mining areas, both underground and open pits.

Business development is part of the Technical Department and is responsible for planning and conducting studies on development projects within Boliden Mines. The projects includes development of deposits, expansion projects, both internal and external, as well as various types of strategic projects for Boliden Mines units. The department is also responsible for Bolidens project model and strategy process.

To lead the department's current project with a particular focus on the resource development projects. The work includes both long-term planning of the portfolio's deposits and project management of different study phases, from early conceptual studies to more detailed feasibility projects. The work is primarily conducted in project form according to Boliden's project model and includes parts such as geology, mining technology, process engineering, environment and permitting, etc. Support for the components in the projects comes from other internal engineering and environmental departments. The mission also includes contact with authorities and local residents through dialogues.

The work is stationed in Boliden. Travel in work occurs.
Education and qualifications
You have relevant university education or equivalent knowledge acquired in other ways, combined with significant experience from the mining industry. Experience as project manager is considered to be meritory. The work requires a systematic and structured way of working and ability to communicate and collaborate with external and internal partners.

Good knowledge of English in speaking and writing is a requirement. A category B driving licence is a requirement.

We attach great importance to your personal qualities and wish that you, in addition to good collaborative skills, also have a great interest in supporting and developing people. We assume that you share our basic values; passion for improvements, personal commitment and value chain responsibility.
Information
For more information please contact Tomas Eriksson Ek tfn +46 910 77 40 08, tomas.eriksson-ek@boliden.com
Trade union information
Holger Rilinger (Sveriges Ingenjörer), tel. +46 910-70 57 59, Magnus Filipsson (Unionen), tel. +46 910-77 33 29, Peter Markström (Ledarna), tel. +46 910-77 40 09.


Application
We strive to achieve diversity among our employees and therefore welcome all applicants. Your application will be processed in accordance with the GDPR. Any questions regarding your application should be directed to Janet Johnsson, Human Resources, tel. +46 910-77 45 66.

Contact from recruitment and staffing companies, and media sales persons is declined without exception since Boliden manages the entire recruitment process itself.

Applications will be considered following the latest date for application which is 7 October 2018.

---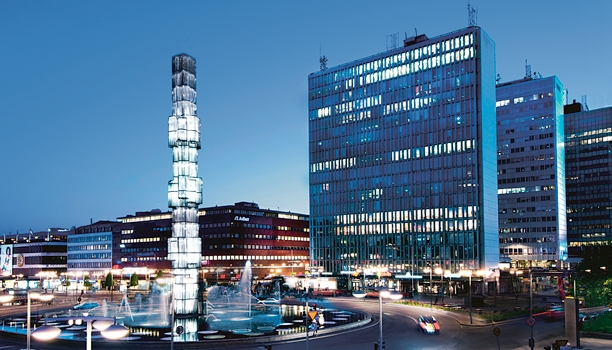 Sista ansökningsdag : 7 oktober.
Arbetsort : Boliden. Publicerat : 13 september.
Kategorier : Bygg & Anläggning