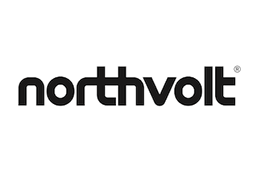 Legal Counsel to Northvolt
Northvolt has an exciting job offer for a Legal Counsel to join our bold legal team in Stockholm.
In joining us you will play an important part from the very start in building one of the first large scale European battery factories. You will have the opportunity to be part of building a competent and dependable legal team, capable of scaling Northvolt's operations in Sweden and beyond. Given the timing of you joining Northvolt and the early stage in which the company is in currently, you will be given a unique opportunity to have great impact in the development of a new company and industry in Sweden.
You will support the different teams at Northvolt with an extensive range of legal matters however with focus on drafting, reviewing and negotiating commercial agreements. You will also be engaged in the development of legal tools, policies and templates. You will report to the General Counsel.
The person we are looking for is strongly goal oriented, curious and eager to learn. You will get the chance to have a real impact on our success story in Sweden (to start with) and see the results of your work. Our organization requires and values great self-discipline and a natural talent to make things happen.
Apply with CV and cover letter or your complete LinkedIn profile.
Full time employment, fixed salary.
Planned starting date is asap.
Last application date is August 31st. However, early application will be considered first.
Skills & Requirements
Education/Experience
A Master of Laws
Minimum 5 years of relevant experience from a reputable law firm or an industrial company.
Experience in intellectual property rights is required.
You have previously worked with general business law and have very good experience of commercial agreements and intellectual property rights.
Knowledge within GDPR, compliance, corporate governance and M&A is meritorious.
You are a business oriented team player with good social skills.
Must have worked in multi-cultural environment
Experience and interest in manufacturing industry is a plus
Specific Skills/Abilities
Excellent English written and oral skills, Swedish is a plus
Highly organized and result-driven
An eye for detail
Proactive and goes beyond expectations
Exceptionally good negotiation and problem-solving skills
Has a can do attitude and an entrepreneurial spirit
Ability to work under high pressure and tight deadlines, excellent time management
Ability to work well with others in a team environment, as well as independently
Ability to work in a high profile and often high pressured international environment
Qualities that we cherish are flexibility, sense of quality, friendliness, motivation to take on new challenges, grit and a sense of humor
Passionate & purpose driven
About the company
Northvolt is building the largest lithium-ion battery factory in Europe. This is key for future innovation and will support and accelerate the transition to sustainable energy production and consumption. Time is our greatest enemy. The global transformation to sustainable transport and energy, will only happen if there are enough battery cells produced at a significantly lower cost.
We are currently in an exciting fast growing phase and operate in a busy, fast moving environment, dealing with a wide range of stakeholders preparing for factory construction to start in 2018. We are staffing our international project office in Stockholm and preparing upcoming recruitments for the establishment of the R&D facility, Northvolt Labs, in Västerås and the main factory, Northvolt Ett, in Skellefteå. We aim to build the next generation battery factory with cutting edge technology and a structural cost advantage that will produce the world's greenest battery with minimum carbon footprint and a sustainable lifecycle.
We want to work with experienced experts in specialized and crucial fields within the battery area, as well as talented and purpose driven people from all kinds of disciplines to make this happen. Those of us already on board share a bold streak and a passion for our mission of enabling the future of energy. We are prepared to work hard in pursuit of excellence. We enjoy the ride and our main drive is to make a difference for real.
We are a team dedicated to thinking new, working hard and having fun. Join us today!

Sista ansökningsdag : 31 augusti.
Arbetsort : Stockholm. Publicerat : 10 augusti.
Kategorier : Juridik