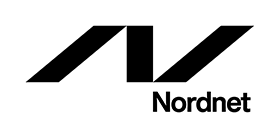 Compliance Officer AML Nordnet
Nordnet is a leading pan-Nordic digital platform for savings and investments. Ever since we started 25 years ago, our purpose has been to democratize savings and investments. Through innovation, simplicity and transparency, we challenge traditional structures, and give private savers access to the same information, tools and services as professionals.
In Brief
Are you seeking a compliance officer role with AML focus that enables you to work in a fast paced, innovative company where your input makes a real difference?
You will be given the opportunity to work within a progressive and flexible organization characterized by innovation. Nordnet's compliance team currently consists of ten employees, of which eight are located at the headquarters in Stockholm and this is where you will be based.
This is part of the role
Compliance work with a Nordic perspective and serve all companies within the group. You will have an important role in ensuring compliance throughout Nordnet's business as well as in developing the compliance department together with the rest of the team. Your main focus will be the AML/CTF area and you will also hold the role as AMLRO.
As Compliance Officer AML you will have the possibility to work with all of Nordnet's business areas, including, banking, insurance and securities markets.
Your main tasks will include:
• Regular reporting to the Board of Directors, on identified compliance risks within the AML/CTF area
• Monitoring and review of Nordnet's compliance with internal as well as external requirements in the AML/CTF area
• Providing advice and support to relevant functions in the business
• Ensuring that suspicious activities and transactions are reported to the FIU
• Providing advice and support to Nordnet's employees on regulations regarding AML/CTF and Financial Sanctions.
• Providing training on AML/CTF and Financial Sanctions to Nordnet's employees.
You will work closely with the business and the Financial Crime Unit as well as the rest of the compliance team.
This is you
You are probably already working in a compliance officer role with AML focus, as a consultant within the compliance field or in the business as an AML officer or AML specialist.
You are pragmatic, yet analytical, structured and enjoy working close to the business in a supportive role. Within compliance it is key to possess a high degree of integrity. You enjoy working independently as well as together with colleagues within different parts of the business.
SwedSec license is a requirement for this position. Should you not currently be a SwedSec licensee, you will be given the opportunity to pass the proficiency exam.
You communicate easily both in Swedish and English.
This is us
We are currently building a world-class customer experience and have a vision to become the number one choice for savings and investments in the Nordic countries. Our ambitions are high and you will embark on a fast and challenging journey within a tight team of sharp and committed colleagues. At Nordnet, there is great potential for development and opportunities to redefine the financial world.
We are 800 employees in Stockholm, Oslo, Helsinki and Copenhagen.
Learn more about Nordnet on our corporate site and in our brand movie This is Nordnet, that describes our identity.
You can also visit us on www.nordnet.se www.nordnet.no www.nordnet.dk and www.nordnet.fi
Questions & Application
Please apply today – we are interviewing candidates continuously. In this recruitment process, we collaborate with Sharp Recruitment.
If you have questions regarding the position, please contact Peter Ekström at Sharp Recruitment. You can reach him through email: peter.ekstrom@sharprecruitment.se, or via phone: 070-813 51 85.
Please note that Nordnet conducts credit and background checks on all new-hires.
We look forward to receiving your application!
Additional information
Remote status Flexible remote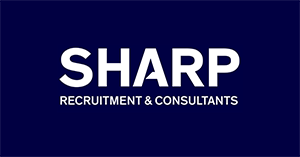 Ansök snarast
Arbetsort : Stockholm. Publicerat : 14 oktober.
Kategorier : Ekonomi & Finans Juridik