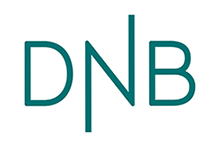 Operational Risk Officer to DNB in Stockholm
DNB has ambitions to be among the leading financial groups in risk management. Do you want to help us achieving this goal?
Since 1822, bright minds have worked together to find the best solutions for our customers. DNB is the largest bank in Norway with a wide international presence. DNB Sweden branch was established 1995 and majority of DNB´s business areas are represented in Sweden today. We are approximately 460 employees in DNB Sweden with offices in Stockholm, Gothenburg, and Malmo. We are a technology financial institution, constantly adapting our operations and tailoring our services to the time we're living in and to the future. Read more about us at www.dnb.se.
What do we offer you?
Our people are the DNA of DNB. We are among the best companies in the world when it comes to gender equality, and we take good care of the diversity represented by the people who choose to work here. The Operational Risk department in DNB Sweden is an independent advisory and control function and as part of the bank's second line of defence works to facilitate efficient management of the Group's operational risks to ensure stable operations and reduce risk exposure.
About the role
Operational Risk Officer (ORO) in second line of defence is responsible for the branch´s overall oversight of operational risk management, with co-operation both with first line risk functions. the management and OROs in both h/o and other international branches. In addition, the department co-operates with local functions in all lines of defence - Compliance, Internal Audit as well as business and support functions.
The role includes a variety of tasks, such as:
Monitor, control, advise and report on operational risk issues and escalate important operational risk issues when needed.
Advice and guide the first line of defence in risk identification, analysis, treatment, and reporting.
Contribute to systematically developing and improving methods and tools for operational risk management.
Provide advice on proper governance of the risk framework and advise risk owners with regards to their accountability, planning and implementation of activities to reduce operational risks.
Participate in projects, as required, to support operational risk management perspective.
Required qualifications
The ideal candidate has an academic degree and a couple of years' experience within (operational) risk management, preferably from the banking sector. It's also required to have good knowledge of Operational Risk Management both in theory and practice. Excellent knowledge of English, both spoken and written is a prerequisite.
In order to thrive at DNB, you have a positive, can-do attitude, and are not afraid to take on responsibility and deliver results within deadlines. Furthermore, you have high integrity and have excellent communication skills. You are also self-driven and well-organized.
You will enjoy a great deal of flexibility and autonomy in how you organize your work, but also have clear objectives and results to deliver.
Welcome to submit your application!
DNB is cooperating with Sharp Recruitment & Consultants in this recruitment process. Please contact Peter Ekström: 070-813 51 85– peter.ekstrom@sharprecruitment.se for questions regarding the company and/or the position.
All applications will be reviewed, and interviews will be performed continuously. Therefore, send your application today! Please note that we want your application via the website, and not via email due to GDPR.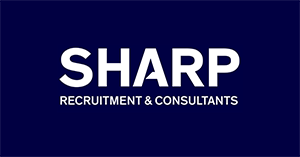 Ansök snarast
Arbetsort : Stockholm. Publicerat : 24 januari.
Kategorier : Ekonomi & Finans Juridik